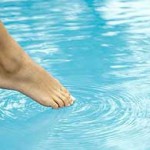 It's okay to dip your toe in the pool, and then decide whether you'd like to dive in.
It's okay to go on a first date -- or 50 dates – before you decide whether you want to marry that person.
It's okay to test-drive a car before you buy it.
In fact, not only is it "okay" to do all those things, it is…
Continue